Heritage Pursuit website
This site has all kinds of fascinating information – visit it often for updates! Click here to visit.
Hear Harding Speak!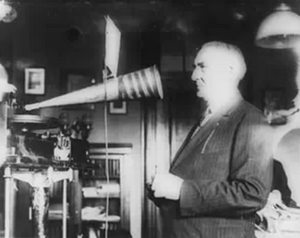 In 1921, President Warren Harding spoke into a recording  apparatus to create a phonographic copy of one of his speeches. (courtesy University of Virginia Warren G. Harding Speech Exhibit)
Listen to Warren G. Harding Speeches:  Click to Visit the Miller Center, University of Virginia Harding Speech Exhibit
 Marion History Activity Book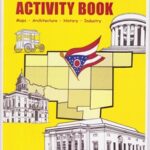 Purchase the Marion County Historical Society Activity Book (only $5 plus shipping).
The Ultimate Blast: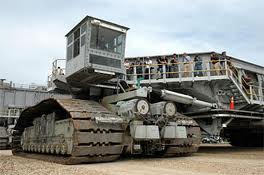 NASA's  Crawler – Transporter (click to visit NASA 40th Anniversary Tribute)
Designed & Manufactured in Marion, Ohio by The Marion Power Shovel Co.
Live NASA Video Feeds