The Marion County (Ohio) Historical Society
The Museum is OPEN
Wednesdays – Sundays from 1-4 PM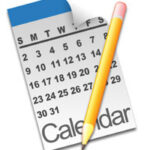 (click pictures to learn more!)
Our office is open Monday-Friday from 9-4
Good things are happening with Lizzie this month.  Local Author Debra Lape will be interviewed on NPR Radio's Sound of Applause with Dee Perry on Wednesday for the 2 pm show at 90.3 FM in Cleveland.
Looking For Lizzie is also available via Amazon's Kindle.  Here is a link to the Amazon webpage:  Kindle link , a full color eBook edition.
Plus, a new promotional video done by Ohio filmographer, Mike Rizzardi:

First book signing at Ohio Authors Book Fair, July 19, 1 - 4 pm, Hudson Ohio Public Library, all are welcome!
Debra's links:
https://www.facebook.com/LookingForLizzie
https://twitter.com/Looking4Lizzie
https://plus.google.com/107835120053446661944/about
http://debralape.wordpress.com/
https://www.goodreads.com/book/show/20919084
Blast from the Past
Blast from the Past, MCHS's award-winning summer history program for students, will start its 14th summer beginning on July 10 and continuing each Thursday through August 1st.
This year's theme is "Traveling Through Yesteryear."
Designed for kids ages 8-12, the program provides hands-on learning about Marion's history while also being a lot of fun. As part of this year's program, participants will make an album filled with vintage postcards, photographs, letters and other neat items to become part of their personal "Travel" adventure.
The first session, "Traveling Down to the Store," will look at how the General Store was the center of many communities. Heritage Hall's Guthery General Store will be the location.
On July 17th, Blast moves to the Union Depot Railroad Station to learn about "Traveling the Rails."
July 24th will find the program at the Marion City Fire Department to discover more about "Traveling Safely."
Blast wraps up its programming on July 31st at the Log House at the Marion County Fairgrounds as we "Travel Close to Home" and learn about how backyards have changed over the years.
Blast is SOLD OUT for this year – thanks for attending and now "HAVE A BLAST!"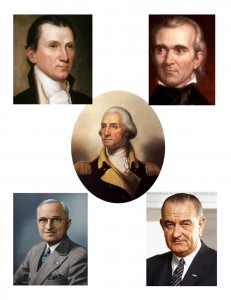 Dinner With The Presidents Tickets NOW AVAILABLE!

Keep Funding Our Activities:
Make a Donation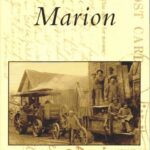 New Book Available:
Marion in Postcards

Gale Martin Explains Civil Defense at Old Bomb Shelter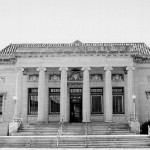 Hallmarks,
the Official Newsletter of the
Marion County Historical Society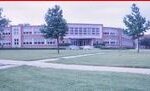 The 1963 Harding Basketball Team – State Runnerup