The Marion County (Ohio) Historical Society
The Museum is OPEN
Saturdays – Sundays from 1-4 PM through December 31, 2014
January and February 2015 by Appt. Only
BUT, you can tour the museum anytime by clicking here!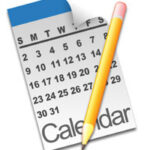 (click pictures to learn more!)
Our office is open Monday-Friday from 9-4
You can donate every time you shop at Amazon.  Use this link
Marion County Historical Society's Book Signing at Heritage Hall!
On Saturday December 6, from 1:00 to 4:00pm, the Marion County Historical Society will host a Book Signing featuring Marion, Ohio authors.  Held at Heritage Hall at 169 E. Church Street in Marion, the event provides an opportunity for visitors to shop for books covering a wide range of topics and, in several cases, to meet the authors and have them sign their books!
As an added bonus, admission to Heritage Hall and the Wyandot Popcorn Museum will be free for the event.  Visitors can view the current exhibit "What's Civil about this War", see the Wyandot Popcorn Museum exhibit on the Brown family and their contributions to the snack food industry, and enjoy visiting with other history buffs while shopping for holiday purchases in the Museum Gift Shop.
The Heritage Hall Gift shop has a large selection of books available for purchase by local authors, including: Haunted Marion by Josh Simpkins; Tales from the Sage of Salt Rock by the late Judge Charlton Myers (a treasure of forgotten Marion County history and trivia based on his WMRN Radio programs in 1960); The Life and Loves of Catherine Loudenslager (the reminiscences of a farm wife in the mid-twentieth century); Jim Thorpe and the Oorang Indians by Robert Whitman of LaRue, and many more.
For more information call 740-387-4255 or click here for author biographies.
 Notice of annual meeting of the Marion County Historical Society
The Annual meeting of the Marion County Historical Society will be held on
December 6 at 10:00 A.M

in the Heritage Hall auditorium located at 169 East Church Street, Marion, Ohio.  Elections of officers will be the main item of business, followed by year-end reports from officers and committee chairs. The program will include recognition of volunteers who have been active throughout the past year. Attending members will also have the opportunity to see the current exhibit and visit with local authors after the meeting.

The meeting will be followed by a potluck lunch at 11:30 A.M. in the Heritage Hall Auditorium so bring a covered dish and plan to stay for the book signing. For more information call 740-387-4255.

Marion's famous madam, Lizzie Lape of the White Dove on West Church Street is found in this fascinating, well researched book.   Author Debra Lape was interviewed on NPR Radio's Sound of Applause with Dee Perry.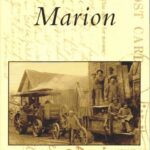 New Book Available:
Marion in Postcards

Gale Martin Explains Civil Defense at Old Bomb Shelter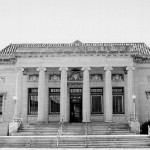 Hallmarks,
the Official Newsletter of the
Marion County Historical Society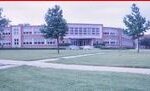 The 1963 Harding Basketball Team – State Runnerup